USVI Community Business Forum
PART IV: "THEY'RE COMING BACK! ... What to Expect"
9 am - 11 am | June 16, 2021
Join via
or view it LIVE @ Facebook.com/GovernmentHouseUSVI
WELCOME & OPENING REMARKS
Office of the Governor:  David Bornn, Esq., Chief Legal Counsel
THE RETURN OF THE CRUISE LINES
Royal Caribbean Group:  Jayne Halcomb, Director of Business Development & Destination Development: Caribbean & Americas
BUSINESS WELLNESS CERTIFICATION
VI Department of Health: USVI Health Commissioner Justa Encarnacion
A BARRIER-FREE TERRITORY: ACCESSIBLE BUSINESS INCENTIVES
Office of the Governor: Julien Henley, Territorial Americans with Disabilities Act Coordinator 
USVI Department of Tourism: Keezi Pinney, Marketing Coordinator
REMARKS
USVI Governor Albert Bryan Jr.
Lt. Governor Tregenza A. Roach, Esq.
Q & A
Shaine Gaspard: President, St. Thomas-St. John Chamber of Commerce
Akeel S. Jean, Esq.: Chair, St. Croix Chamber of Commerce
Anthony Murray: Member, St. Thomas-St. John Chamber of Commerce
Q & A
General Audience
 CLOSING REMARKS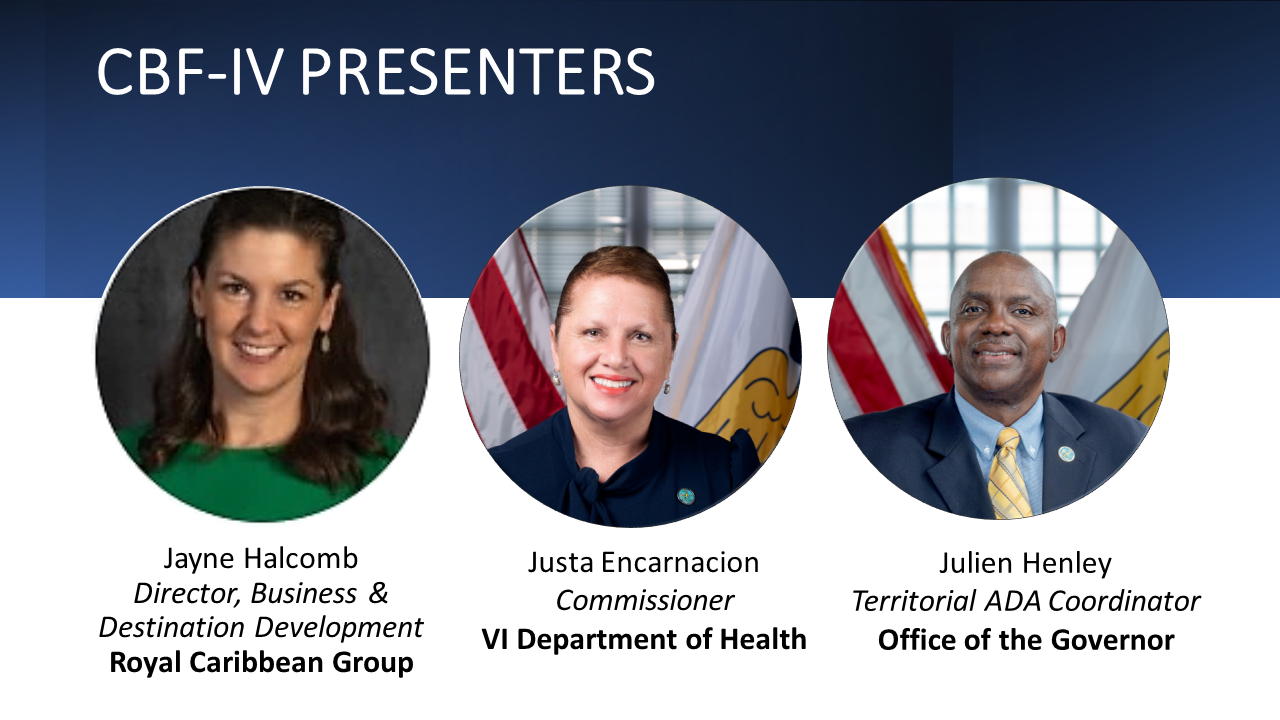 ABOUT THE USVI CBF SERIES
COVID has impacted the US Virgin Islands economy in ways we could have never imagined. But the USVI is on the path to recovery and it is time to start a new conversation about putting our businesses, and our livelihoods, back together. 
The Community Business Forum series an initiative of the Office of the Governor, the VI Economic Development Authority, and the VI Department of Tourism, in partnership with the Royal Caribbean Group, to help USVI businesses adapt to and innovate in a new COVID environment. 
Join us monthly for open discussions with Royal Caribbean Group, VI business leaders, and decision-makers about being ready for what's next in 2021.  Also hear from local entrepreneurs about how they survived in this COVID economy. Everyone is encouraged to ask questions and to share their thoughts and best ideas.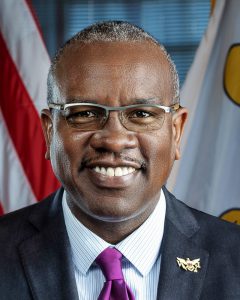 Albert Bryan Jr. | Governor of the US Virgin Islands
CBF-Part 3 Agenda Highlights
FINANCIAL SERVICES AND SOURCES
University of the Virgin Islands School of Business
VI Small Business Development Center
US Small Business Administration
USVI Economic Development Authority
UVI Research & Technology Park
HOUSING RELIEF PROGRAMS
Virgin Islands Housing Finance Authority
Emergency Rental Assistance Program
Homeowner Assistance Program
CBF-Part 2 Agenda Highlights
PREPARING CRUISE LINE-FOCUSED BUSINESSES
Royal Caribbean Group: "Return to Service"
USVI Department of Health: "Healthy" Certification Program 
USVI Port Authority: "Two-Port Incentive" Program
ADAPTING & INNOVATING FOR COVID19: "USVI BUSINESS SURVIVOR STORIES"

Ramone Reid-Ventura, Owner, Cultured Naturals Body Care, St. Croix
Sandy Colasacco, MSN, FNP-BC
Family Nurse Practitioner/ Executive Director, Island Health & Wellness Center, St. John
Nilsa Serrano, Owner, Live- Love-Laugh Transportation + Taxi Services, LLC, St. Thomas
Oriel Blake, Executive Director, VI Professional Charter Association, St. Thomas
The CBF series is proud to feature stories about US Virgin Islands business owners and organization executives who have adapted and innovated their operations, products, and services for COVID-19.
CBF Presentations & Presenters' Bios