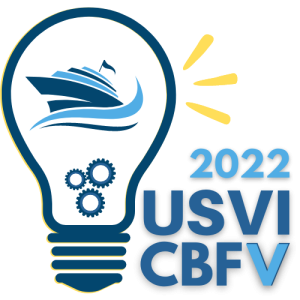 Reshaping the Guest Experience.
USVI Community Business Forum V
September 8, 2022 | 9 a.m. - 11 a.m.
Great Hall, University of the Virgin Islands, St. Croix
About the USVI Community Business Forum Series.
COVID has impacted the US Virgin Islands economy in ways we could have never imagined. But the USVI is on the path to recovery and it is time to start a new conversation about putting our businesses, and our livelihoods, back together. The Community Business Forum series is an initiative of the Office of the Governor, the VI Economic Development Authority, and the VI Department of Tourism, in partnership with the Royal Caribbean Group, to help USVI businesses adapt to and innovate in a new COVID environment and beyond. 
Join us for open discussions with Royal Caribbean, VI business leaders, and decision-makers about being ready for what's next.  Also hear from local entrepreneurs about how they survived in this COVID economy and how they will navigate the new normal. Everyone is encouraged to ask questions and to share their thoughts and best ideas. 
View Presentations and Highlights of Previous Forums.
The CBF series is proud to feature stories about US Virgin Islands businesses and non-profit organizations that have adapted and innovated their operations, products, and services for COVID-19.
Meet Our Partners and Participants.