U.S. VIRGIN ISLANDS — Governor Albert Bryan Jr. and Lt. Governor Tregenza Roach on Friday paid a visit to students at the Virgin Islands Montessori School and Peter Gruber International Academy on the East End of St. Thomas, and spoke with a young author, promising to include her book in his Summer Reading Challenge.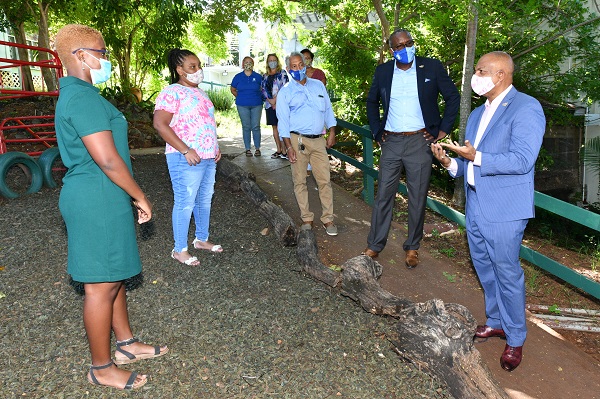 The Governor stopped in to say "Good Morning" to the young kindergarten and pre-K students, many of whom said hello and then returned studiously to their assigned tasks.
Governor Bryan also had a lengthy conversation with fourth-grader Rhea Madison James, who wrote the book "The Runaway Watermelon," and 12th-grader Deja-Marie Simon, who took Rhea's original drawings and turned them into colorful illustrations for the book.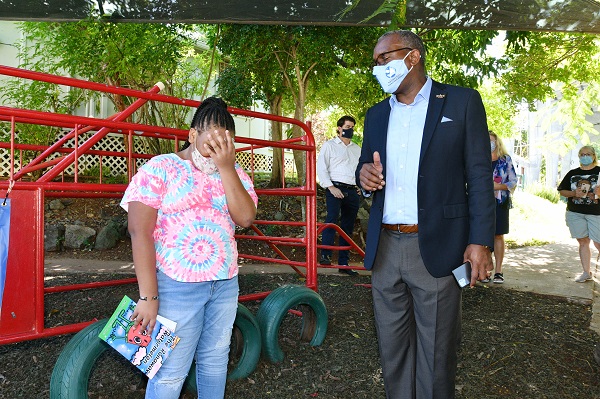 During his conversation with the students, Governor Bryan told them he would be including "The Runaway Watermelon" in his next Summer Reading Program, which challenges students across the Territory to read specific number of books during the summer.