Governor names Michelle Francis to oversee new department that will modernize the healthcare delivery system to improve the health and wellness of Virgin Islanders by through streamlining the secure exchange of residents' health records and population health data
U.S. VIRGIN ISLANDS — Governor Albert Bryan Jr. has signed an Executive Order establishing the Office of Health Information Technology under the Office of the Governor and named Michelle Francis as its executive director as part of his Health IT Strategic Plan to use technology to expand health resources and solutions available to Virgin Islanders.
Executive Director Francis most recently served as the Director of Strategic Operations & Planning at the Virgin Islands Department of Human Services and brings more than 20 years of leadership and healthcare industry experience into the role.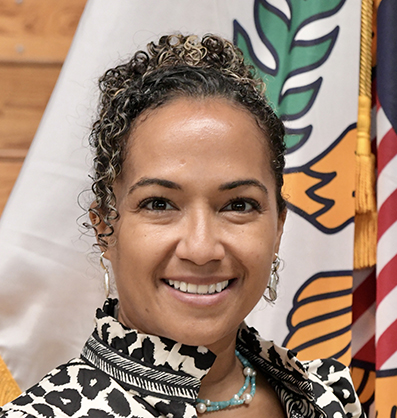 "It is a unique opportunity and honor to serve in a role that furthers Governor Bryan's vision for using technology to identify and implement creative and innovative solutions to help solve a variety of challenges we face in the Territory, including the ability for Virgin Islanders and providers to connect seamlessly to one another and a vast array of health resources," Executive Director Francis said. "We will be working across Government departments and with the private sector to address health interoperability issues and to jointly identify and deliver health technology solutions to all stakeholders, especially the most vulnerable residents of the USVI."
According to Governor Bryan's executive order: "The Office of Health IT will serve as the nucleus for innovative and transformative health Information Technology Resources and solutions across the USVI in order to improve the health and wellness of Virgin Islanders. The overarching goals of the Office of Health IT are guided by the Mission of the Health IT Workgroup Plan: To design and implement an integrated health care system that uses health information technology to improve the health and wellness of U.S. Virgin Islands residents."
The local expenditure for sending care off-island exceeds $30 million per year and could be cut considerably through the implementation of certified electronic and virtual tools, and there are considerable time-sensitive federal resources available for Health IT infrastructure for enhancing population health, care coordination and patient safety, according to the Governor's order.
The Office of Health Information Technology (OHIT) has set forth three primary objectives:
Increase access to care for most vulnerable (seniors, disabled, under-resourced).
Transform the healthcare delivery system to better gather health data, aggregate and analyze it and provide enhanced care coordination at all points of care.
Improve the healthcare infrastructure and enable interoperable systems that can capture and integrate social determinants of Health Data into clinical systems to better identify and address disparities in the Territory.
OHIT also will serve as a collaboration hub between health care providers and Government of the Virgin Islands agencies and departments to innovate new healthcare systems for residents by:
Driving the implementation of health technology initiatives across government agencies and providers.
Enabling overall interoperability and enhanced connections to data sources, providers and health and wellness resources.
Supporting providers to adopt technology changes.
Ensuring the secure collection, analysis and exchange of health and social data from multiple sources.
Developing and guiding policy, governance and legislation in the area of Health IT.
Convening stakeholders and facilitating collaboration between providers and government agencies.
Developing and managing the GVI Health Information Exchange (HIE).
Health Information Exchanges are designed to streamline the national digital exchange of patient information across healthcare sectors based on federal standards put in place to ensure secure and private communications between health care providers to improve quality of care, patient safety, coordination of care and improvement in health outcomes.
Executive Director Francis is a native of St. Croix and graduate of Country Day School and Wheaton College who has extensive experience in Operations and Strategic Planning, as well as experience in Health Care Administration, including in hospital and health system operations and health technology solutions.
The Bryan-Roach Administration is investing in the Territory's people, infrastructure and future through transparency, stabilizing the economy, restoring trust in the government and ensuring that recovery projects are completed as quickly as possible. Visit transparency.vi.gov